Public Sector Center of Expertise Advisory Board
Meet the Advisory Board Members
The Center of Expertise Board of Advisors is comprised of global leaders who have deep experience with successful delivery in the public sector. The board members bring their diverse global experience and knowledge to help guide the work of the Center of Expertise.
Advisory Board Chair
Dr. Julia Glidden – Corporate Vice President, Worldwide Public Sector
As the Corporate Vice President of Worldwide Public Sector, Dr. Julia Glidden is helping to deliver on Microsoft's mission to empower every person and organization on the planet to achieve more. An internationally recognized expert on Digital Government, Glidden specializes in identifying and piloting emerging technologies such as AI, Cloud and Blockchain in the GovTech space.
Glidden pioneered the concept of Cognitive Government and has delivered many of Europe's leading innovation projects. She is currently serving as an expert advisor to the United Nations, the World Economic Forum and the European Commission.
In addition to being named in Apolitical's inaugural list of the Top 100 most influential people in digital government, Glidden was recognized as one of the Top 40 GovTech Influencers in the 2019 e-Governance Global Industry Landscape Overview.
Alex Benay – Global Lead, Government Azure Strategy
Alex Benay is the Global Lead, Government Azure Strategy at Microsoft. Benay has a diverse background: former executive at OpenText where he oversaw global government operations, CEO of Canada's national museums, government Deputy Minister and CIO of Canada where he oversaw over $10B in annual projects; and partner at KPMG. He has spent his career focused on digital government.
In addition to his role at Microsoft, Benay sits on the Board of Directors of the Web Foundation, an NGO created by Sir Tim Berners-Lee. He is the Chair of the Digital Committee for I am the Code, an NGO responsible for teaching 1,000,000 girls in Africa to code, and is a Board Advisor for the Responsible AI Institute, an institution designed to help develop standards in the use for responsible AI globally.
James Collins ​– General Manager, Microsoft Consulting Services, State and Local Government, Education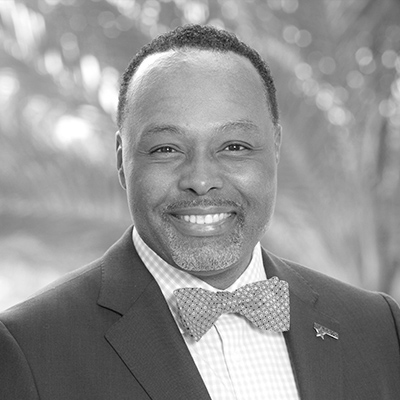 James Collins is the General Manager of Microsoft Consulting Services for state and local government, and education. Prior to Microsoft, Collins served as the CIO for the State of Delaware and previously in several leadership roles including Deputy Secretary of State, Governor's Deputy Chief of Staff, and the Director of Professional Regulation. These roles afforded him the opportunity to develop deep expertise in government policy, legislation, and fiscal planning as well as broad exposure in constituent service delivery. He is also a former president for the National Association of State Chief Information Officers (NASCIO) and a Council of State Governments (CSG) Henry Toll Fellow.
In 2020 he received the NASCIO Meritorious Service Award and the State Scoop State Executive of the Year Award in 2019. He is a graduate of Wesley College and received his master's degree in Managing Innovation and Information Technology from Champlain College.
Linda Dann ​– Senior Corporate Counsel, Microsoft UK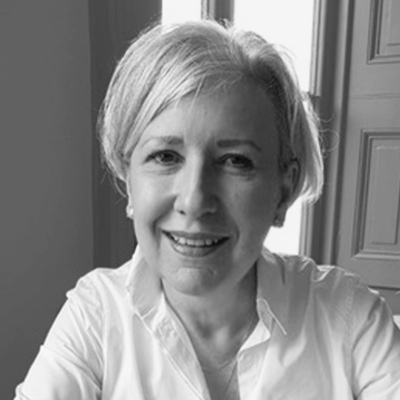 Linda Dann is a Senior Corporate Counsel in Microsoft UK, specializing in defense and national security. Before joining Microsoft in 2020, Dann held various posts as a Senior Civil Servant in the UK Ministry of Defence, including advising on all aspects of the use of force in the UK's overseas military operations, responsibility for relationships with our European partners, and delivering Brexit for Defence.
In 2015/16, Dann completed the prestigious Royal College of Defence Studies International Security & Strategy course and obtained a master's degree.  In 2020, Dann was awarded Commander of the British Empire by The Queen.
Jeremy M. Goldberg – Director of Critical Infrastructure, Worldwide Public Sector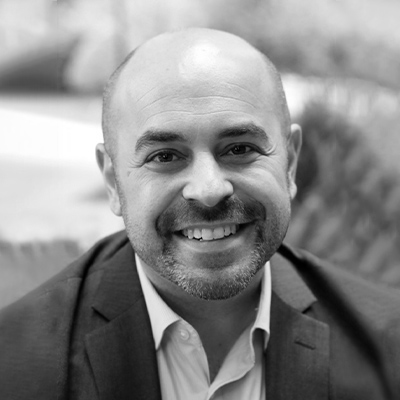 Jeremy M. Goldberg is the Worldwide Public Sector Director of Critical Infrastructure at Microsoft.  Prior to Microsoft, Jeremy served as the Interim-CIO at the State of New York and also the Deputy Secretary for Technology and Innovation, where he led the State's IT organization through the first wave of the COVID-19 pandemic. Prior to New York State, Goldberg served in technology leadership roles in the Mayors' Offices in New York City, San Francisco and San Jose California. He has been featured in the Wall Street Journal's CIO journal, published columns on the topics of Digital Transformation, Strategic Investments in Technology in NextGov, Government Technology and State Scoop and is the recipient of several public sector fellowships.
In 2020 he was recognized as #2 in City and State New York's Government Technology  50. He is a graduate of the University of Texas at Austin and received his master's degree from the University of San Francisco.
Maria Hald – Public Sector Lead, Microsoft Denmark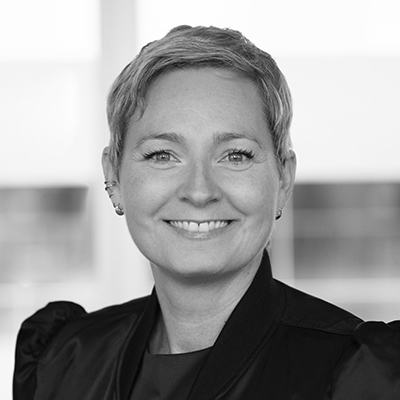 Maria Hald is the Public Sector Lead in Microsoft Denmark. Hald joined Microsoft in 2020 and leads Microsoft's Public Sector Team in Denmark with a focus on supporting Microsoft's customers and partners driving digital transformation of the public sector in Denmark.
Hald has a master's degree in Political Science and prior to joining Microsoft spent 20 years serving as a civil servant in different positions in the Danish public sector.
Hald has worked on public sector reform and good governance in the Ministry of Finance. For ten years Hald was a part of the senior leadership team in the Danish Broadcasting Corporation transforming the largest Danish media company from flow tv and radio to on demand and streaming platforms. And as Deputy Director General in Ministry of Finance Maria has overseen a Shared Service Center for all central government agencies in Denmark.
Hald is passionate about helping Public Sector drive digital transformation to be more data driven and enable agencies and departments deliver first class service to citizens in the most efficient way.
Dr. Rohini Srivathsa – National Technology Officer, Microsoft India
Dr. Rohini Srivathsa is the National Technology Officer for Microsoft India. She is responsible for driving innovation and growth through 'tech-intensity', in areas strategic to the country and the government. Srivathsa began her career in R&D at Bell Labs. She then engaged with CXOs across emerging markets during her strategy consulting career at BCG and IBM Global Business Services.
Srivathsa is a thought-leader with 25+ technical and business publications. She serves as advisor to: Wiley-India, Electrical and Computer Engineering Department at Carnegie Mellon University, National Mission on Interdisciplinary Cyber-Physical Systems of Department of Science & Technology (Government of India), Technology Innovation Hub in Quantum (Government of India), SRITNE-Indian School of Business. She holds an MBA from Wharton and PhD from the University of Texas at Austin.
Harry Tsavdaris – National Technology Officer, Microsoft Greece, Cyprus, Malta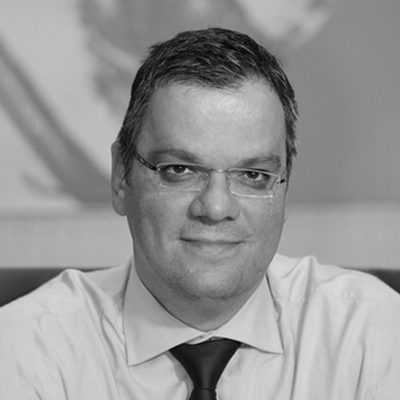 Dr. Harry Tsavdaris is an Electrical and Computer Engineer with a PhD in Decision Support Systems.
Tsavdaris holds the National Technology Officer position in Microsoft Greece, Cyprus and Malta, acting as a technology ambassador and promoting trust and confidence on the next generation technologies of the Public Sector and Regulated industries.
Prior to joining Microsoft, he was the Secretary General for Information Systems in the Greek Ministry of Finance. In his role he was responsible for the operation, support, and implementation of all IT Systems in the Ministry of Finance and most of the core systems of the Greek Government, as well as defining the IT Strategy for the Ministry of Finance and the Greek Government.
He has extensive experience in the whole spectrum of government IT systems, government data centers consolidation, transformation and operation and government interoperability frameworks.
In memory of Bon Moya – National Technology Officer, Microsoft Philippines 
The Center of Expertise pays tribute to Bon Moya, who was an integral part of the Advisory Board and will be greatly missed.
Moya was the National Technology Officer of Microsoft Philippines and a member of the teaching faculty at the Institute of Corporate Directors conducting IT related briefings to corporate boards of publicly listed companies and government owned corporations.  
Moya was previously a Ford Foundation Fellow assigned as a resource to the Open Government Partnership and was the former Undersecretary and CIO of the Department of Budget and Management, Republic of the Philippines. 
About the Center of Expertise
Microsoft's Public Sector Center of Expertise brings together thought leadership and research relating to digital transformation in the public sector. The Center of Expertise highlights the efforts and success stories of public servants around the globe, while fostering a community of decision makers with a variety of resources from podcasts and webinars to white papers and new research. Join us as we discover and share the learnings and achievements of public sector communities.
Questions or suggestions?