Public Sector Center of Expertise
Thought leadership and research enabling digital transformation and innovation in the public sector. Find lessons, insights, and best practices to help advance your own digital transformation.
Cybersecurity Awareness

Explore our latest thinking to find insights on the evolving cybersecurity landscape and what this means for public sector organizations, along with resources to support you in building resiliency and trust.

Discover more

Skilling Resources to Advance Your Digital Transformation

Visit our new Public Sector Center for Digital Skills page and find resources to help public servants use technology to deliver secure services and create efficiencies in their organization. Find training videos, events and more.

Learn more

About the Public Sector Center of Expertise

We bring together thought leadership and research relating to digital transformation and innovation in the public sector. We highlight the stories of public servants around the globe, while fostering a community of decision makers. Join us as we discover and share the learnings and achievements of public sector communities.

Learn more
Content to help advance your digital transformation
Cybersecurity

As cyber threats rapidly increase, it is now more important than ever before to ensure you have a solid, secure foundation to protect your digital assets. Explore our content relating to security, compliance, and privacy - foundational elements to help you protect your evolving digital ecosystem.

Browse all cybersecurity content

Cloud

Public sector organizations around the world are using cloud technologies to fuel innovation. Explore all of our cloud content and learn how migrating to the cloud can help accelerate your digital transformation strategies, transform operations to increase efficiency, and empower your workforce to deliver inclusive, secure services.

Browse all cloud content

Artificial Intelligence

From sustainability to cybersecurity, learn how public sector organizations are adopting artificial intelligence within operations and find insights on how to embed approaches to responsible AI.

Browse all artificial intelligence content
Public Sector Future podcast
Public Sector Future discusses real stories from public sector leaders who have been successful at driving change. Hear their first-hand experiences, challenges their users face, and lessons learned. Throughout the series we discuss technology and trends, as well as cultural aspects of change.
Episode 61: Digital Transformation in Modern Military Operations: Insights from General Bob Brown
With an overwhelming amount of information available in the world today, General Bob Brown discusses the need for advanced technology to make quick, informed decisions, and the significance of collaboration with allies and partners.
Download transcript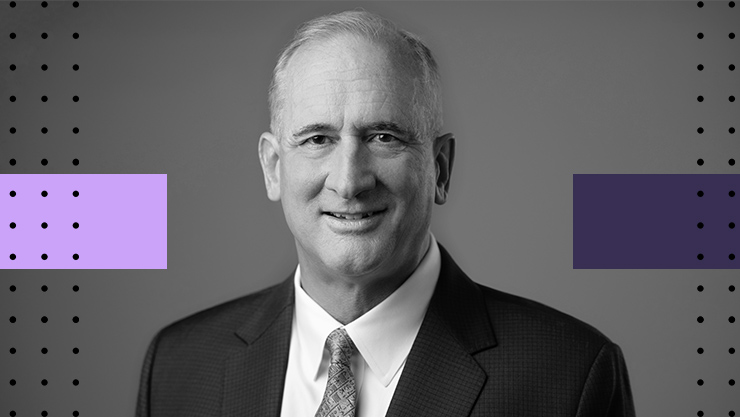 Recent articles and posts
Navigating the Future of AI in Government

Microsoft partnered with Patricia Thaine, the Co-Founder and CEO of Private AI, to launch a three-part series on the implications of Artificial Intelligence in Government. Explore how Governments around the world are responding to, regulating, and incorporating AI in this insightful series.

Read more

Harness the Power of Cloud: Guidance to Help You Along Your Adoption Journey

Watch this training video and learn about the steps of a cloud migration and how to make the process as smooth as possible.

Take the training

Migrate Your Workloads to the Cloud and Modernize Your Government Organization

Read this article to learn more about the many benefits of migrating your data to the cloud and what you can do to get started.

Read more
Find out more
Government

Government

Discover how Microsoft supports governments to drive economic growth and development, enable personalized digital experiences, deliver trusted and secure services, and build a resilient, sustainable future.

Learn more

Defense and intelligence

Defense and intelligence

Learn how Microsoft products and partners help defense and intelligence agencies advance their missions to promote stability and security for residents, nations, and multinational alliances.

Learn more

Education

Education

Find out how Microsoft solutions and devices empower educators and unlock new possibilities for learners.

Learn more