Lessons from a year of 'Public Sector Future'
Reflections from Public Sector Future podcast host and Director of Microsoft's Public Sector Center of Expertise, Olivia Neal
I joined Microsoft having spent my career in the civil service. I'm not sure it's something you ever leave behind, and I think I'll always consider myself partly a civil servant at heart.
I started my civil service career working in tax, treasury, and justice departments. When I moved into working on digital government, I found a palpable shared sense of pride, hope, and responsibility. We had new opportunities to use modern technology and digital approaches to make services, operations, and policy better; to relieve burdens on busy citizens; and to use taxpayer money in a way that would deliver real impact.
I also felt the frustrations and the challenges of tweaking (let alone transforming) structures and processes that had been in place in government for hundreds of years. Along with colleagues around the world working on digital transformation within their own governments, we knew that the only way to move forward was to learn lessons from each other – not to start from scratch. To take the best, use it, improve it, and share it again in our turn.
When I joined Microsoft in 2020, I was struck by the insights we have into the ways public servants are managing these challenges, through the reach and connections we have into almost every country around the world.
Through our Public Sector Future podcast, we aim to share the lessons that public servants and those close to them have learned. We share their stories so you can hear from them directly. Sometimes they share what they have done to inspire us to think big, and other times they share what has not worked, so we can avoid repeating those missteps.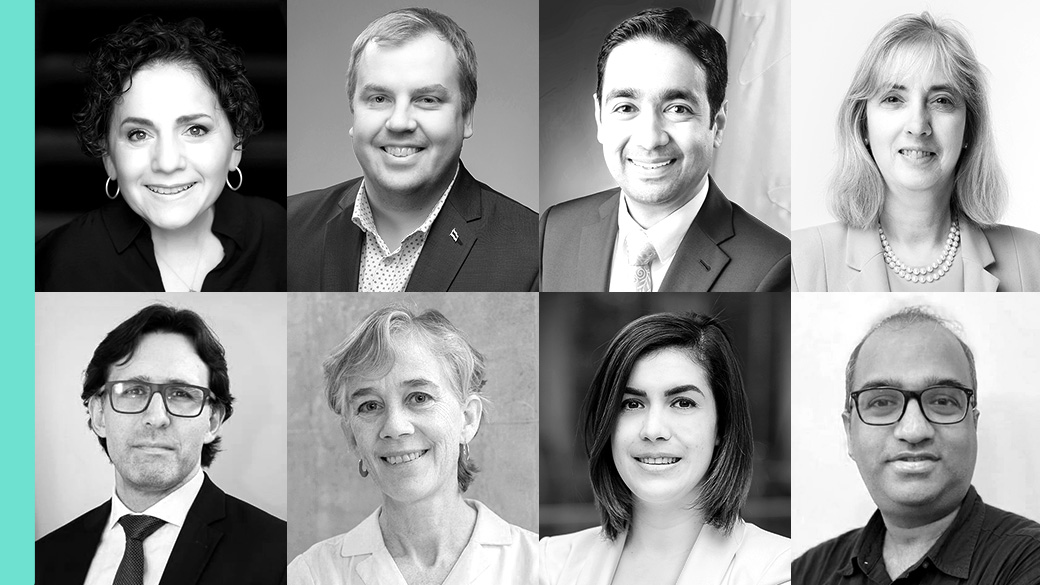 At the forefront of digital transformation
Hear the stories and lessons learned from public servants driving digital transformation around the globe, from Estonia to India, on Public Sector Future.
As I look back on our first year, a few themes stand out:
Moving the lens to put users at the heart of delivery 
This was evident when discussing approaches to Public Service accessibility in Canada with Yazmine Laroche, as well as when learning about the 'tell us once' approach to public services in Estonia with Siim Sikkut.
A clear call for teams with diverse expertise and responsibilities
Professor Dame Angela McLean of the UK Ministry of Defense made a compelling case for scientists to bring their expertise to public sector challenges.
Taking action on data standards  
Leaders in two of the largest countries we've talked to, Luis Felipe Monteiro in Brazil, and Abishek Singh in India, shared the actions they are taking to identify, agree, and implement shared data standards across federal and state boundaries, and to build interoperability and deliver better service.
Well implemented digital services make huge improvements in people's lives 
Yolanda Martinez shared the steps she took in the powerful example of implementing digital access to birth certificates for millions of Mexicans.
Working across organizational boundaries is key to successful implementation of new digital approaches  
In the Western Australia Police Force, Darren Henstock described how he built a continuous feedback loop with officers, to allow for an agile implementation approach to new software.
The value of building real partnerships across the public and private sector  
Dr. Vik Pant shared his practical steps based on his experience in Canada, Dr. Carol Homden discussed how she had built partnerships to drive innovation and improvements in children's social care, and Jeremy Goldberg shared his NYC playbook for 'moonshot' challenges. 
Developments in technology and society require public sector organizations to build new muscle and continue to exercise them, and to be quicker to respond to change than they have in the past 
As Alex Roberts said in our discussion on 'Rules as Code,' "If the world is changing, then what governments are doing will need to change."
As always, thank you to our guests. They have continued to be open and generous in sharing their time and their knowledge. It's a pleasure and a privilege to play a part in sharing your stories.
Find all the 'Public Sector Future' podcasts here, or wherever you get your podcasts.
Find all 'Public Sector Future' podcasts
---
To find out more:
Microsoft Stories and News on Twitter
Microsoft in Government LinkedIn
Learn more about how Microsoft supports digital transformation in Government
About the Center of Expertise
Microsoft's Public Sector Center of Expertise brings together thought leadership and research relating to digital transformation in the public sector. The Center of Expertise highlights the efforts and success stories of public servants around the globe, while fostering a community of decision makers with a variety of resources from podcasts and webinars to white papers and new research. Join us as we discover and share the learnings and achievements of public sector communities.
Questions or suggestions?