About us
The Microsoft Public Sector Center of Expertise supports the evolution of public sector organizations by sharing insights and best practices, research, and resources on digital innovation. Our Public Sector Future podcast delves into these topics with global expert interviews.
Who we are
Digital technology has increasingly helped public sector organizations address global challenges in recent years, from ensuring public safety and protecting the environment, to enabling new ways of living, learning, and working during a global pandemic.
In the years ahead, we believe that cloud technology, artificial intelligence and data will further enable governments to deliver agile services to citizens and societies around the world. Moreover, as digital services become an intrinsic part of government, the technology industry must continue to be a trusted partner on their digital transformation journey.
What we do
Our aim is to help public sector organizations on their journey to becoming truly intelligent organizations that use real-time data to inform policy, provide security and compliance, better manage people and finances, and leverage responsible AI to protect citizens and make informed decisions.
We provide case studies to inspire, guidance to support implementation of digital transformation approaches, and knowledge to build understanding of the fundamentals needed for the journey. Join us here as we share important lessons learned, challenges, and opportunities in our collective efforts to help nations leverage the power of digital to deliver social good.
Meet the Advisory Board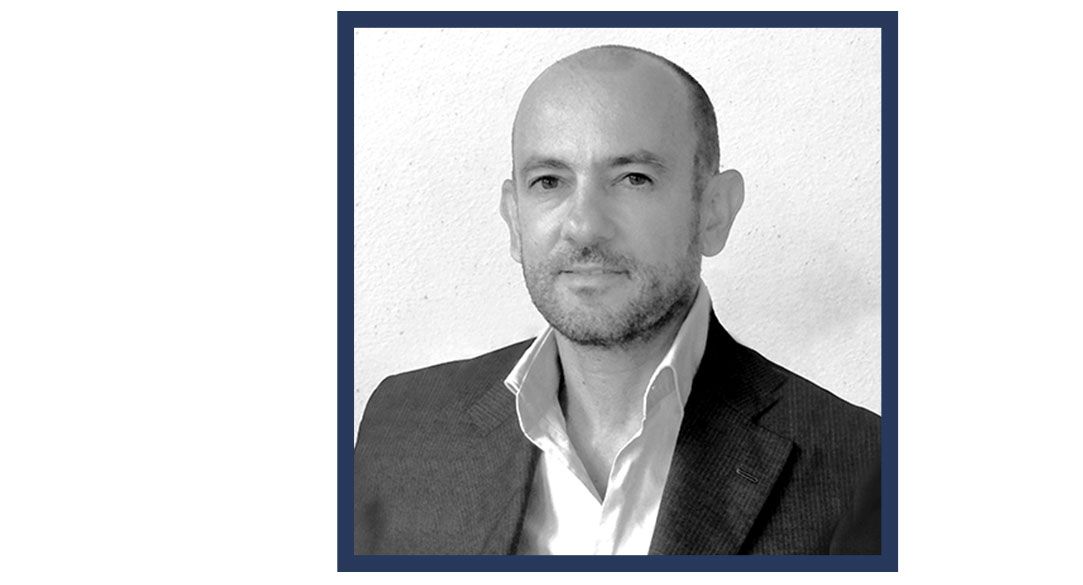 Antonio De Palmas
Vice President of Global Market Development, Worldwide Public Sector
Antonio De Palmas leads initiatives to shape Public Sector cloud and procurement requirements and drive global transformational changes. Prior to joining Microsoft, De Palmas was President of Boeing for the Southern Europe region. He joined Boeing in 2003 and led the company's European and NATO Relations. An Italian native, De Palmas has a degree in law and is fluent in four languages: Italian, Spanish, English, and French.
James Collins ​– General Manager, Microsoft Consulting Services, State and Local Government, Education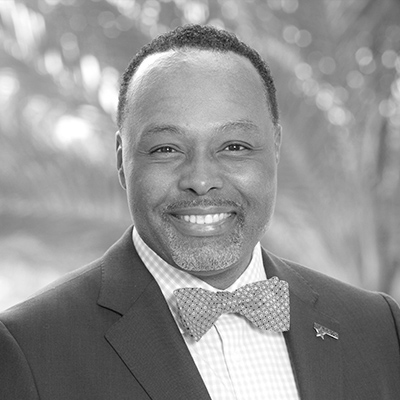 James Collins is the General Manager of Microsoft Consulting Services for state and local government, and education. Prior to Microsoft, Collins served as the CIO for the State of Delaware and previously in several leadership roles including Deputy Secretary of State, Governor's Deputy Chief of Staff, and the Director of Professional Regulation. These roles afforded him the opportunity to develop deep expertise in government policy, legislation, and fiscal planning as well as broad exposure in constituent service delivery. He is also a former president for the National Association of State Chief Information Officers (NASCIO) and a Council of State Governments (CSG) Henry Toll Fellow.
In 2020 he received the NASCIO Meritorious Service Award and the State Scoop State Executive of the Year Award in 2019. He is a graduate of Wesley College and received his master's degree in Managing Innovation and Information Technology from Champlain College.
Linda Dann ​– Senior Corporate Counsel, Microsoft UK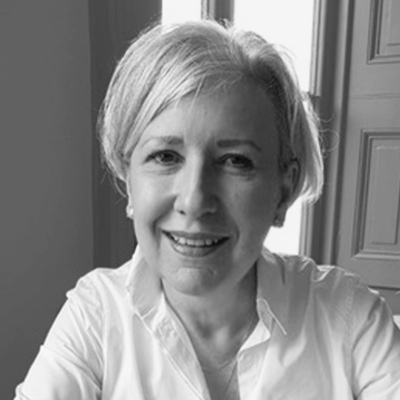 Linda Dann is a Senior Corporate Counsel in Microsoft UK, specializing in defense and national security. Before joining Microsoft in 2020, Dann held various posts as a Senior Civil Servant in the UK Ministry of Defence, including advising on all aspects of the use of force in the UK's overseas military operations, responsibility for relationships with our European partners, and delivering Brexit for Defence.
In 2015/16, Dann completed the prestigious Royal College of Defence Studies International Security & Strategy course and obtained a master's degree.  In 2020, Dann was awarded Commander of the British Empire by The Queen.
Jeremy M. Goldberg – Director of Critical Infrastructure, Worldwide Public Sector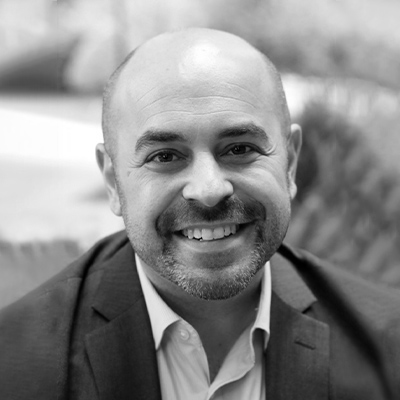 Jeremy M. Goldberg is the Worldwide Public Sector Director of Critical Infrastructure at Microsoft.  Prior to Microsoft, Jeremy served as the Interim-CIO at the State of New York and also the Deputy Secretary for Technology and Innovation, where he led the State's IT organization through the first wave of the COVID-19 pandemic. Prior to New York State, Goldberg served in technology leadership roles in the Mayors' Offices in New York City, San Francisco and San Jose California. He has been featured in the Wall Street Journal's CIO journal, published columns on the topics of Digital Transformation, Strategic Investments in Technology in NextGov, Government Technology and State Scoop and is the recipient of several public sector fellowships.
In 2020 he was recognized as #2 in City and State New York's Government Technology  50. He is a graduate of the University of Texas at Austin and received his master's degree from the University of San Francisco.
Maria Hald – Public Sector Lead, Microsoft Denmark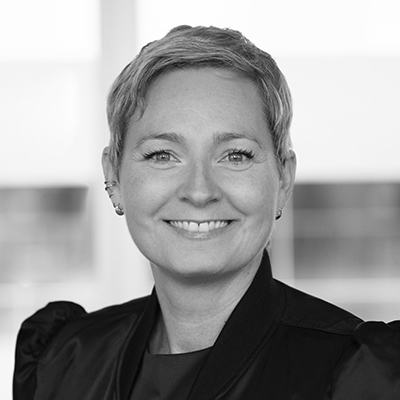 Maria Hald is the Public Sector Lead in Microsoft Denmark. Hald joined Microsoft in 2020 and leads Microsoft's Public Sector Team in Denmark with a focus on supporting Microsoft's customers and partners driving digital transformation of the public sector in Denmark.
Hald has a master's degree in Political Science and prior to joining Microsoft spent 20 years serving as a civil servant in different positions in the Danish public sector.
Hald has worked on public sector reform and good governance in the Ministry of Finance. For ten years Hald was a part of the senior leadership team in the Danish Broadcasting Corporation transforming the largest Danish media company from flow tv and radio to on demand and streaming platforms. And as Deputy Director General in Ministry of Finance Maria has overseen a Shared Service Center for all central government agencies in Denmark.
Hald is passionate about helping Public Sector drive digital transformation to be more data driven and enable agencies and departments deliver first class service to citizens in the most efficient way.
Dr. Rohini Srivathsa – National Technology Officer, Microsoft India
Dr. Rohini Srivathsa is the National Technology Officer for Microsoft India. She is responsible for driving innovation and growth through 'tech-intensity', in areas strategic to the country and the government. Srivathsa began her career in R&D at Bell Labs. She then engaged with CXOs across emerging markets during her strategy consulting career at BCG and IBM Global Business Services.
Srivathsa is a thought-leader with 25+ technical and business publications. She serves as advisor to: Wiley-India, Electrical and Computer Engineering Department at Carnegie Mellon University, National Mission on Interdisciplinary Cyber-Physical Systems of Department of Science & Technology (Government of India), Technology Innovation Hub in Quantum (Government of India), SRITNE-Indian School of Business. She holds an MBA from Wharton and PhD from the University of Texas at Austin.
In memory of Bon Moya – National Technology Officer, Microsoft Philippines
The Center of Expertise pays tribute to Bon Moya, who was an integral part of the Advisory Board and will be greatly missed.
Moya was the National Technology Officer of Microsoft Philippines and a member of the teaching faculty at the Institute of Corporate Directors conducting IT related briefings to corporate boards of publicly listed companies and government owned corporations.  
Moya was previously a Ford Foundation Fellow assigned as a resource to the Open Government Partnership and was the former Undersecretary and CIO of the Department of Budget and Management, Republic of the Philippines. 
Inspiration

Content for public sector organizations who are starting to explore the potential of digital transformation. Resources include examples of the power of innovation and transformation achieved by adopting cloud based technologies.

Learn more

Fundamentals

Content for public sector teams who are already starting their cloud journey. Resources include solutions to tackle public sector challenges and insights on the foundations of digital transformation.

Learn more

Implementation

Content for public sector organizations who are transforming service delivery. Resources include implementation examples and guidance from across Government, Defense & Intelligence, and Education.

Learn more
Governance & Policy

Content to help public sector organizations advance their digital agendas. Includes resources on policies to support cloud-first approaches, security and data protection, as well as the responsible use of technology.

Learn more

Capability & Skilling

Content to support public sector organizations in developing skills and culture to accelerate their digital transformation. Includes resources on the upskilling and reskilling of public servants, students, and citizens.

Learn more

Technology & Data

Content to help public sector organizations use modern technology approaches to deliver collaborative, citizen-centric services. Includes materials which showcase the use of cloud, data, and artificial intelligence.

Learn more